We recruit and supply the best quality well trained Filipino candidates for all sectors including healthcare, facilities management, hospitality, retail, logistics and freight forwarding, security, oil and gas, administration, construction and engineering.
We provide manpower for permanent employment and for short and long-term contracts either by deploying individuals, a workforce or specialist teams. The recruitment process is typically the same for each category.  Frequently clients with high volume demand for key roles prefer to conduct final interviews face to face in Manila. Often clients will conduct interviews via skype for contract or project roles.
We have a standardised recruitment process that is tailored to the contract and clients' requirements.  Timelines and requirements differ between markets, sectors and clients.  Our recruitment activities comply with the Philippine government, POEA requirements and international codes of conduct for the recruitment and deployment of overseas foreign workers.
Recruitment Process:
1  Sourcing
Once we receive a formal Job Order we source candidates from within our manpower pool, by advertising and from our network.
2  Pre-screening activities and short listing
Applicants will be pre-screened and shortlisted for initial interview by our recruitment staff.  We employ technical consultants who typically have work experience from the relevant sector and market.
3  Screening
The screening process includes a verification of all documentation to ensure that applicants are credible and authorised to deploy.  Screening interviews take place at our offices in Manila.
4  Selection
We will normally short list 5 candidates per role for final interview .
Final interviews are conducted by our principal employers preferably at our offices in Manila.
5  Processing and Mobilisation
Once selected we process candidates through the necessary regulatory checks: National Bureau of Investigation, POEA, medical checks, embassy clearance and travel documentation.
During this stage we are able to conduct specific training such as English language, security awareness, hostile environment or specialist training relevant to the employment role.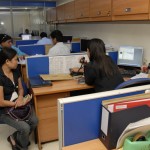 6  Post Deployment
We allocate a client relationship manager as a point of contact for the liaison with clients and employees throughout the engagement. Client relationship managers are available 24/7.
Our minimum deployment leadtime is usually 40 days.  This allows for the necessary clearance and administration required by the Philippine government.  Timeframes may vary considerably depending on role, visa processing and whether local qualification requirements exist.